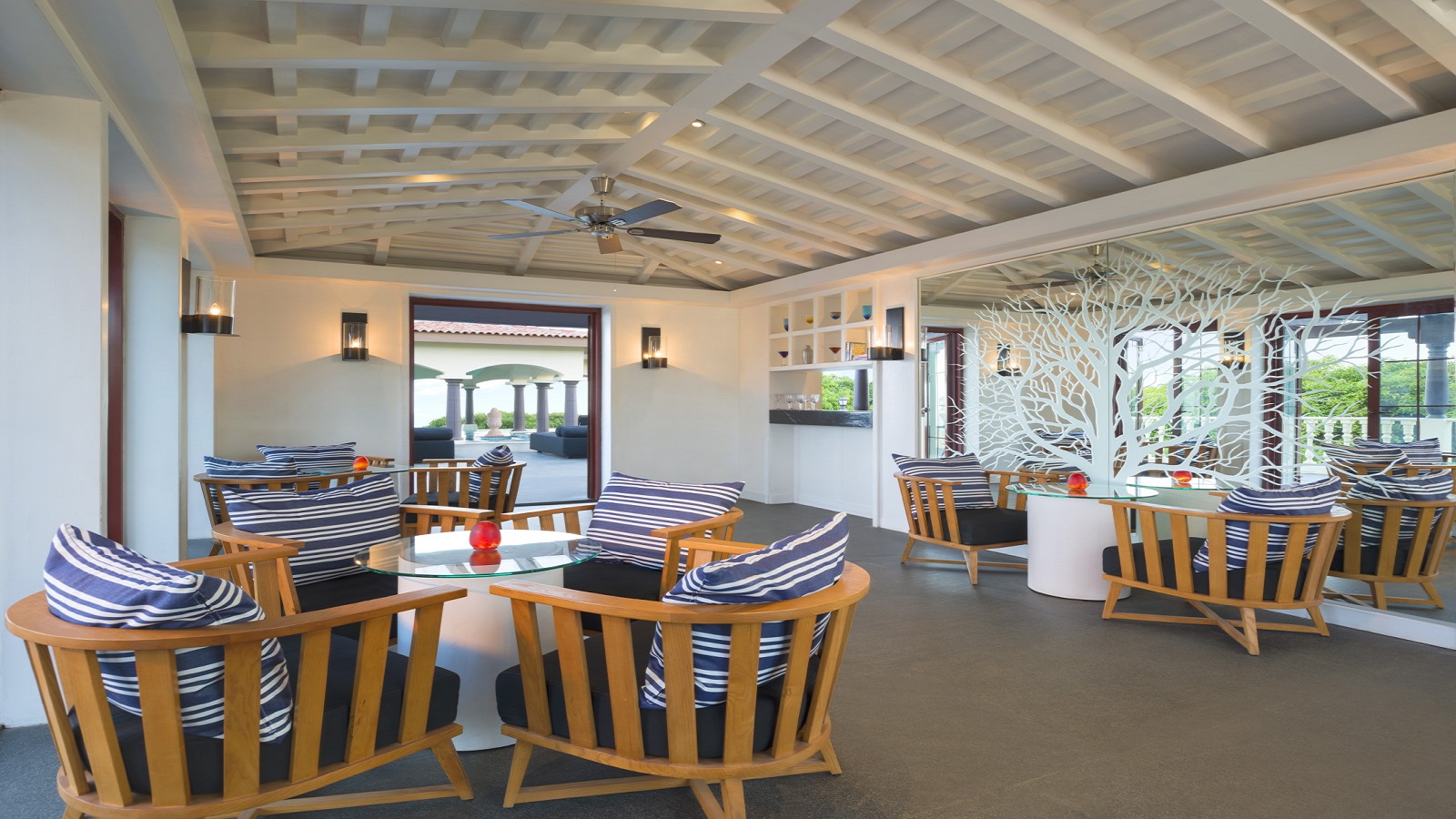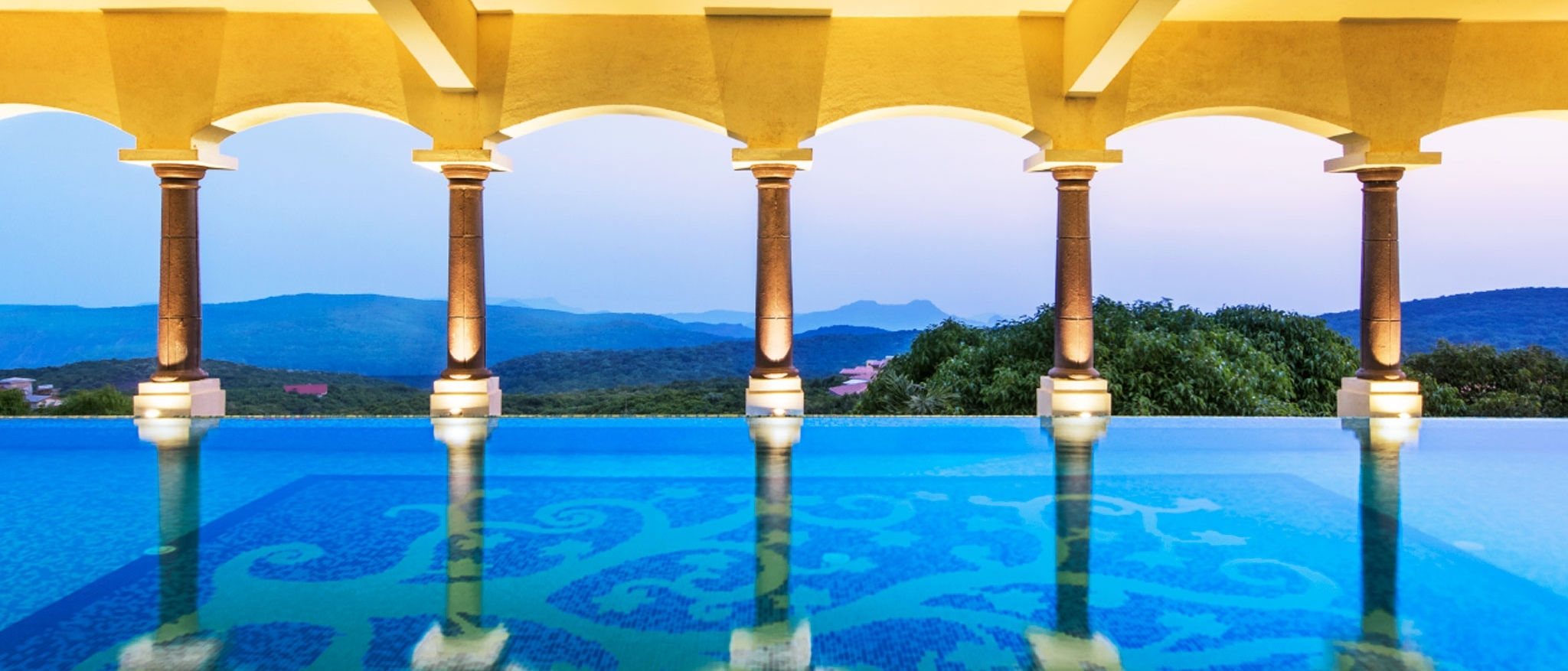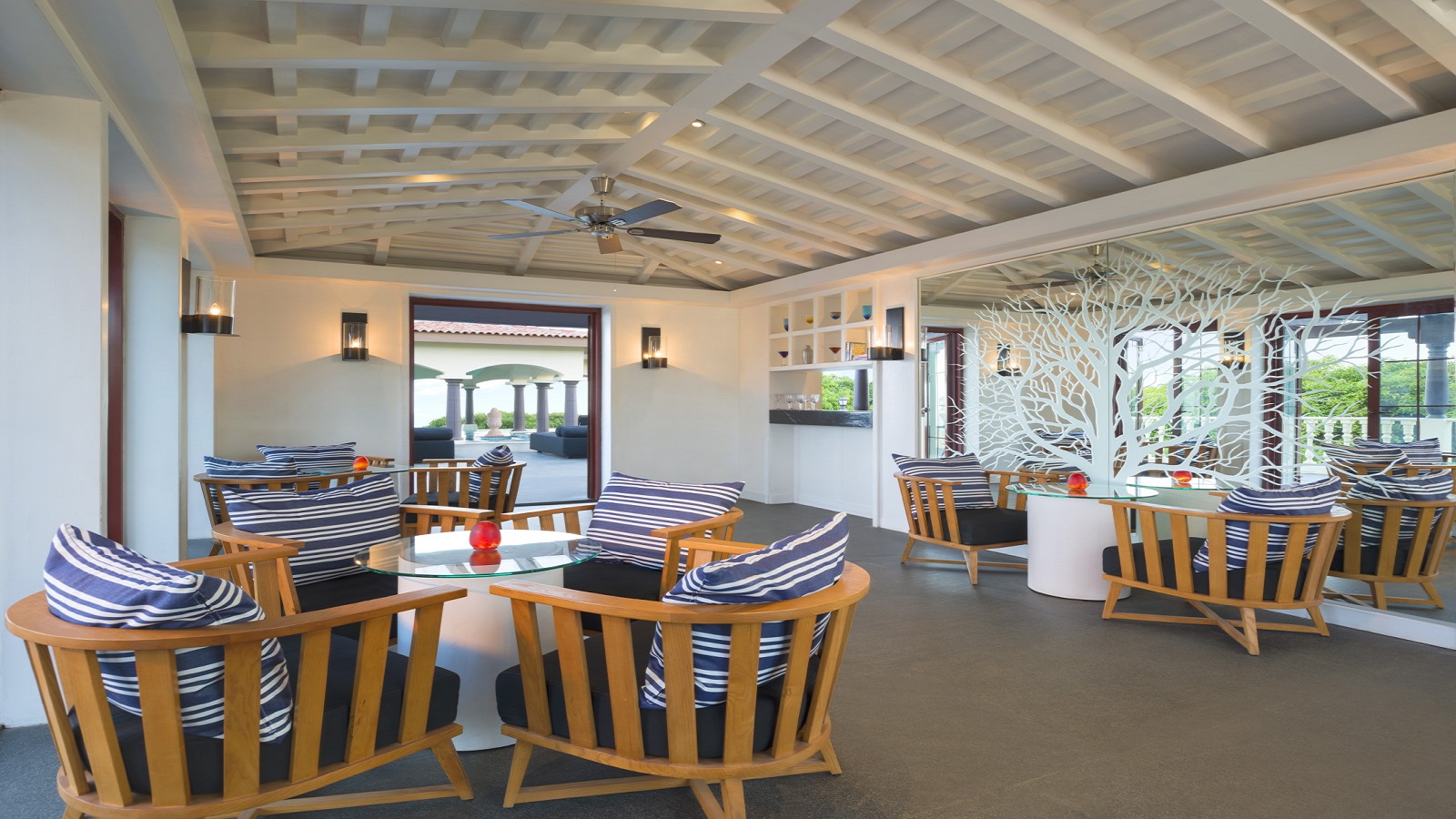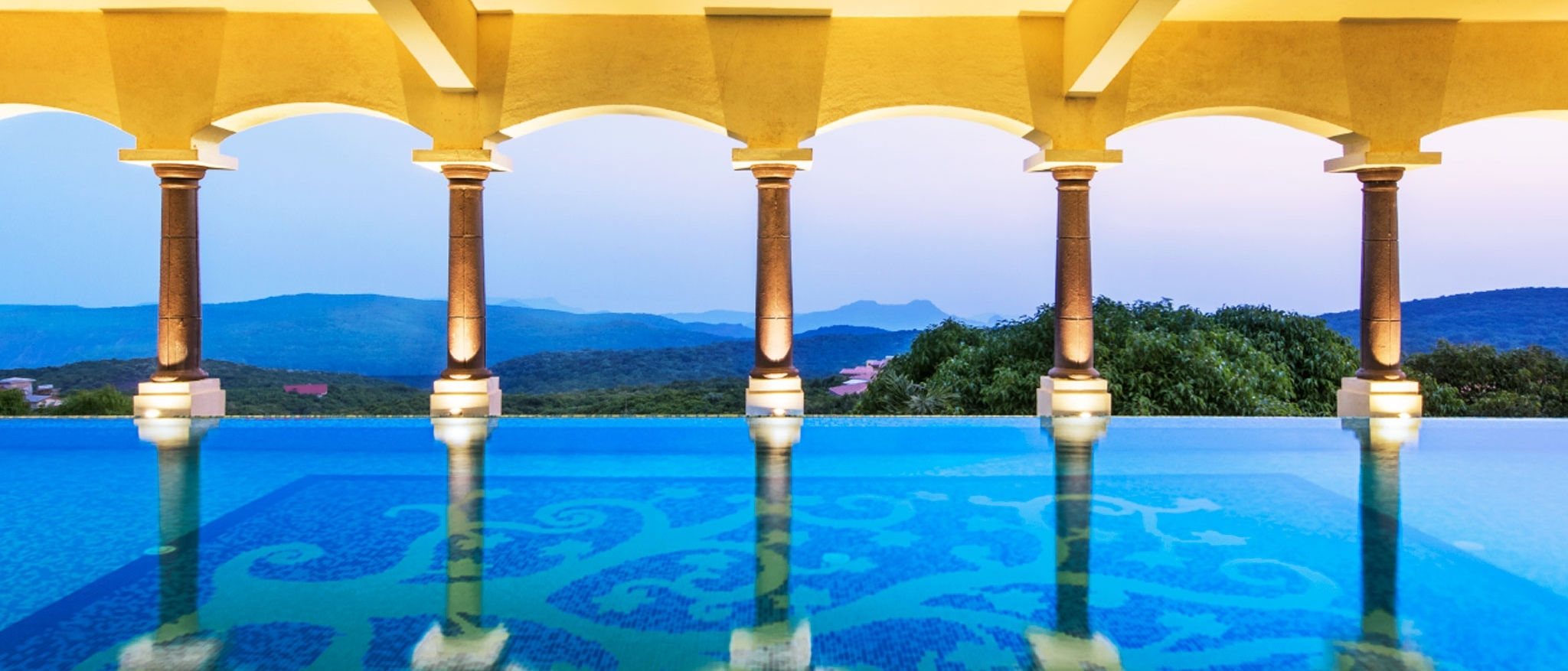 Kept in crisp white, accented by nautical-striped cushions and beautifully etched glass panels, our rooftop bar Plunge offers a relaxed environment for a refreshing drink or savoury snack in between dips in the Infinity Pool.
Located conveniently next to the Infinity Pool, our relaxed rooftop bar, Plunge is the perfect spot for a refreshing drink or light snack as you bask in the stunning views of the Sahyadri Valley.
The bright space evokes the feeling of a beach cottage with its white ceiling beams, rustic furniture, and nautical striped cushions. Panels of etched glass separate some of the tables and chairs, offering privacy while retaining the airy open feeling of the interior space. An outdoor terrace provides additional seating in the sun.