CREATIVE MEETINGS AND CONFERENCES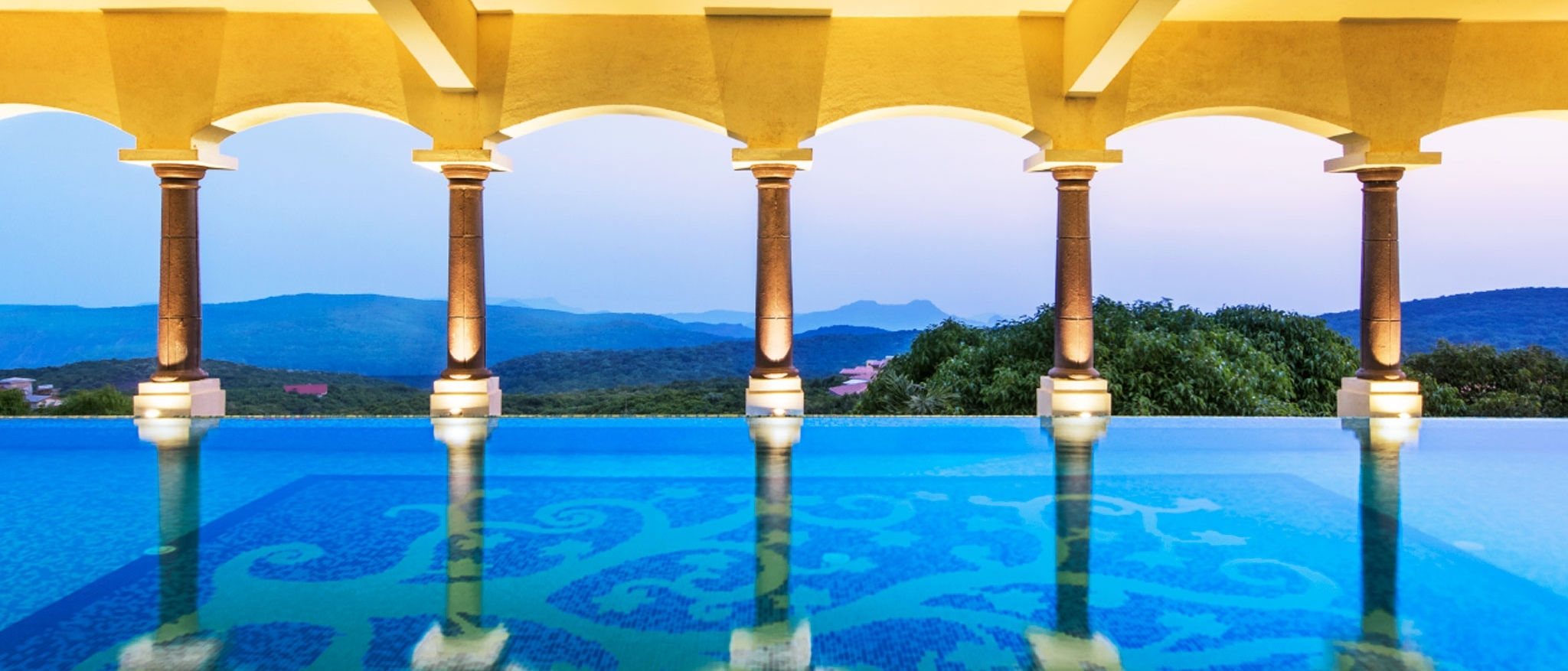 Both of our well-appointed indoor meeting spaces combine elegance with convenience. The larger Henry Ballroom--spanning 235 square metres--sets a dramatic stage with its striking colour scheme. A study in contrasts, the open room features a high white ceiling accented by dark wooden beams. The walls are clad in shimmering purple panels framed by black lacquer. The gracious setting is ideal for an elegant reception, work seminar, or seated black tie dinner. Built-in speakers, High Speed Internet Access, and multilingual secretarial services assure a seamless experience, while a podium, projection screen, and stage are available upon request.
Our expert catering team is well versed in both local and international culinary traditions—blending authentic Mahabaleshwar fare with popular cuisine from around the world. Inventive buffets draw upon Indian, Oriental, Western, Arabic, and Mexican influences, while formal dinners may explore the fragrant spices and singular ingredients of the region. Regardless of size or occasion, every event may be customised according to personal preferences, to create a menu that caters perfectly to your tastes.